Christmas in Haiti 2018
GRACE CHRISTMAS 2018 DONATE NOW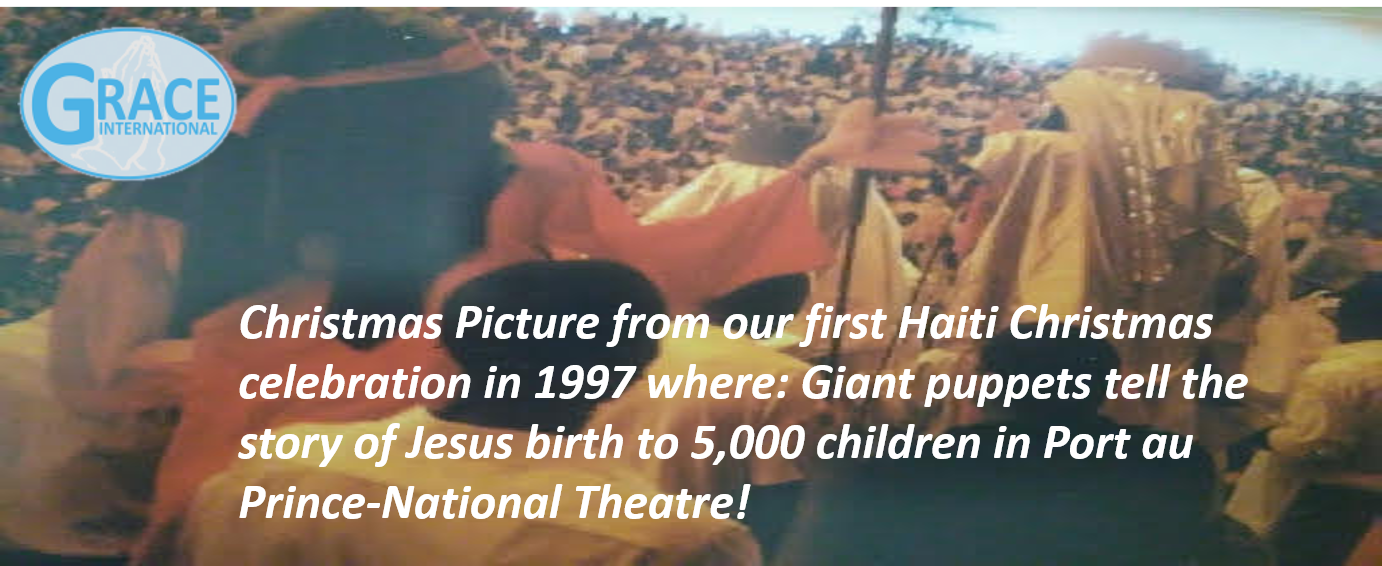 Can YOU believe it?
It's that time again, Christmas in Haiti, seems like it was just yesterday we celebrated our first Christmas Party, oh how time flies. We are so thankful to God and all our sponsors, friends churches, ministries, individuals, volunteers, and everyone who help make these Christmas parties a success for over 20 years.
The most rewarding moments of these Christmas parties is that every year the children receive the Lord if they have not already done so. More than 90,000 children have received Jesus through these Christmas parties over the years. A child who was 5 years old at our first party is now an adult and part of the Haitian decision-making process; facilitating changes in Haiti. The grown-up Children are now Christian, living better lives going to church and being responsible citizens. This is considered a miracle! We are taking back the next generation for Jesus and YOU are making that change possible.
Matthew 25:40 "And the King will answer them, 'Truly I tell you, whatever you did for one of the least of these brothers and sisters of mine, you did for me.'
With the help of the Lord, let's make this HIS BEST Birthday celebration ever!
Investing in these Christmas parties be it time or finances is sowing into and reaping a harvest in the salvation of the nation of Haiti. The parties will cost around $10.00 per child for food, toys, and party expenses. For those who can't come, you can help us raise funds.
To support please click on the donation button below to support Christmas 2018

CHECK OUT THE CHRISTMAS VIDEO 2017...............
.

Visitor Comments (0)
Be the first to post a comment!